New's and what's new
Home >> New's and what's new
Date:22/03/2017 08:41:00
Comments:
Karim Rashid, the Lady Gaga of the design world, is, for the first time, launching a collection of fabrics for home couture. After completing a prolific series of impressive designs for hotels and residential buildings, Rashid is now making time to imprint his unique signature in the field of home couture.
Rashid's collection of home textiles includes upholstery fabrics and drapes.
"You need to think not only about the style, but also about the comfort" – these words are the key to understanding Karim Rashid's incredibly unique design language for home furnishings, words that convey his creative spirit and signature. "People used to be conservative about bright colors, but today, we see a change. People no longer shy away from strong colors and this trend can be seen all over the world."
The upholstery fabric collection integrates organic prints that look as if they have been nonchalantly painted on the fabric, with the symbols, motifs and brilliant colors that have become his signature.
The 20 designs in his collection are offered in six different colors and reflect the designer's spirit, his sense of "sensual minimalism." Rashid created his fabric collection using the highest quality jacquard and velvet, and designed a variety of prints that are identified with this ubiquitous, charismatic designer's renowned signature, and in his favorite colors, with clear dominance towards hues in the pink spectrum.
Price:
Starting at 285 NIS per square meter.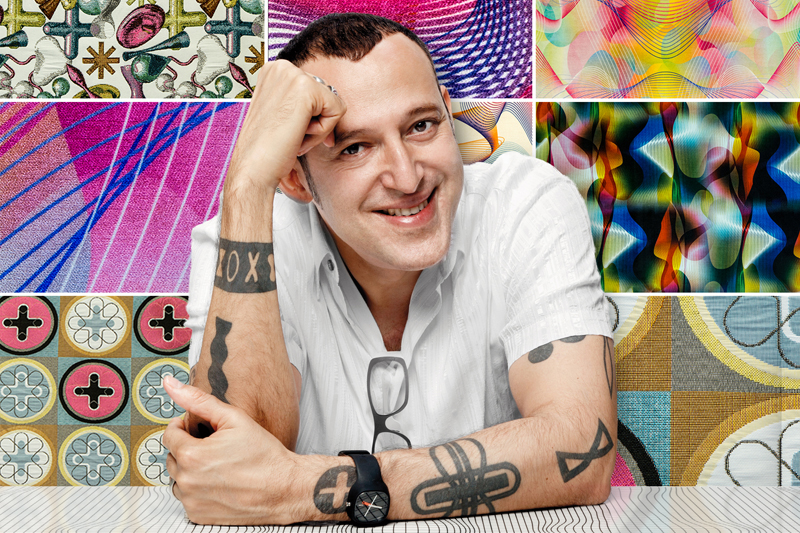 To the post page
Date:01/01/2017 21:49:00
Comments:
The latest design collection of Rosita Missoni was premiered during the 2014 design exhibition in Paris, Maison & Objet, and will be launched in Israel at Renby Home Couture in March. This year's collection reflects energy and vitality, rich in colors and breathtaking floral prints, alongside daring geometric prints and the quintessentially Missoni style of zigzag motifs, the Italian fashion house's iconic theme.
The collection, which includes indoor and outdoor upholstery fabrics, carpets, pouffes, hassocks and pillows, reflects the infinite interplay between home couture and fashion. It proposes a modern vision of home design that reflects combinations of strong linear graphic lines in bold shades of green, turquoise, fuchsia, blue, orange and purple. The traditional concepts of the Missoni fashion house are infused with new energy through new textures and combinations that create unconventional and surprising visual impacts.
Bold, multi-colored florals are one of the main motifs in this new collection: delicate flowers in watercolor hues are dispersed on a linen canvas, contrasted by embroidered floral versions and bold prints on satin. The collection also contains fabrics sporting monochrome geometric designs, as well as a plethora of designs reminiscent of patchwork and mosaic tiles, along with stripes and a variety of geometric shapes. The Missoni outdoor collection also features bold colors and floral and geometric prints that, over the years, have become the signature motifs of the Italian fashion house.
The variety of upholstery fabrics include, in addition to cotton and silk, also jacquard and canvas, satin, velvet, pique, embroidery and hand-knits. The outdoor fabrics meet the highest standards and are made of water-resistant and fire-resistant materials.
*** The Missoni Home collection is offered exclusively by Renby Home Couture starting at
650 NIS
per square meter.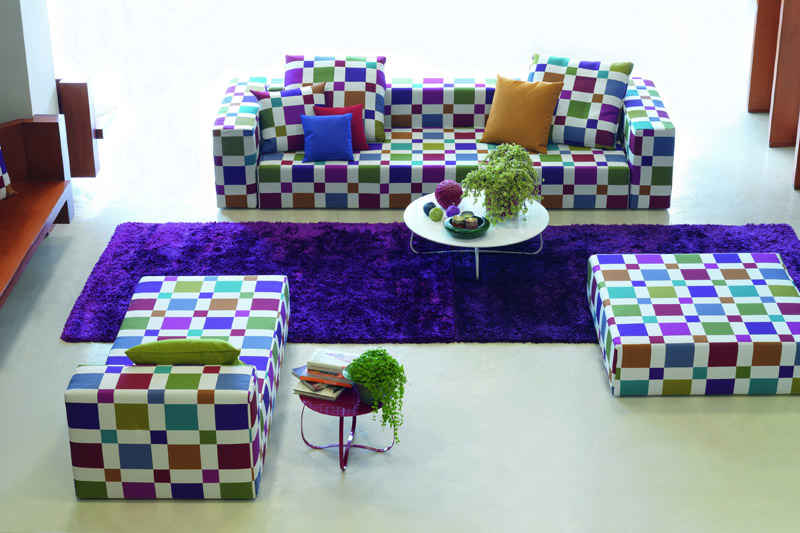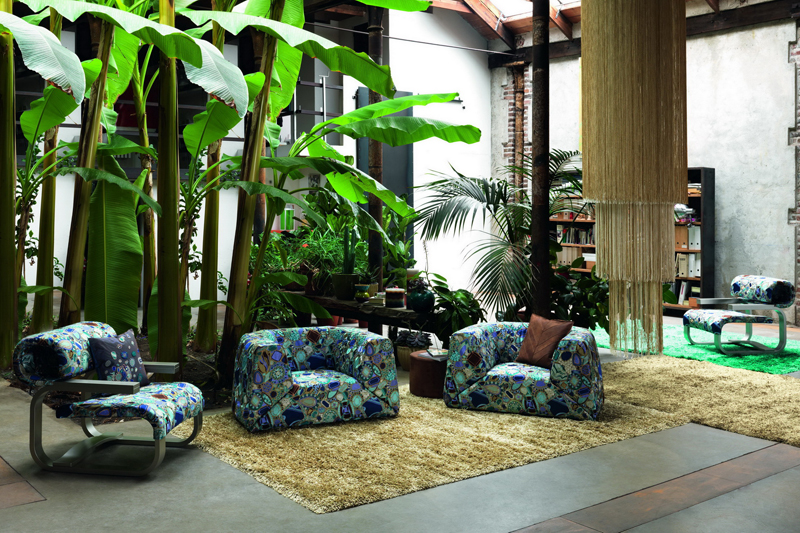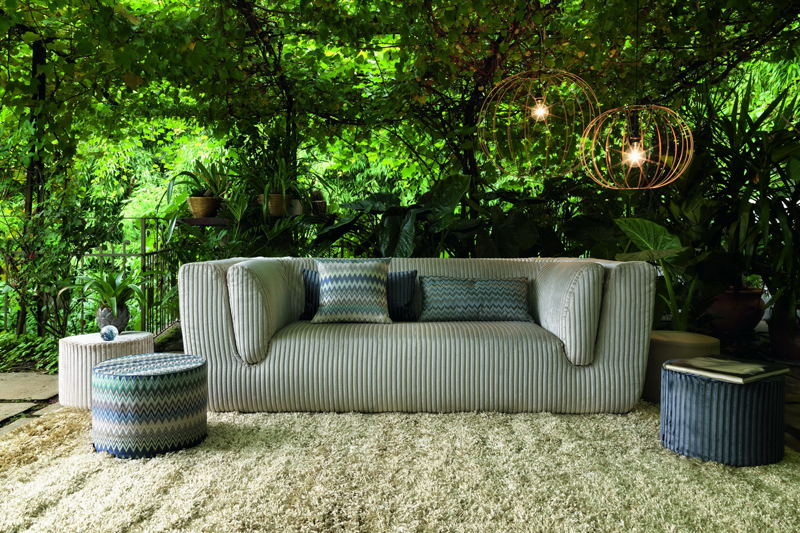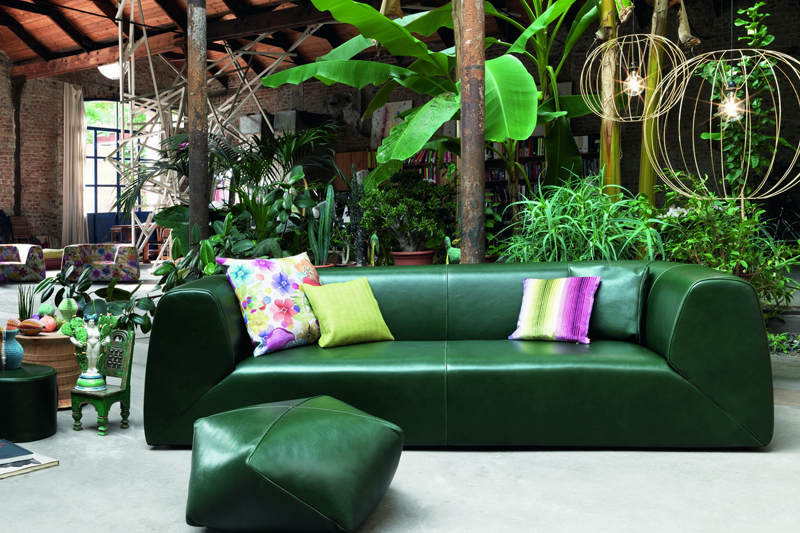 To the post page
Date:16/01/2017 22:51:00
Comments:
Since 1880, 24 Rue du Faubourg Saint Honoré in Paris has been home to Hermès. The historic, mythological mosaic decorating its floor was the source of inspiration for the design of a truly elegant collection of Hermès porcelain tableware and servingware.
Paying homage to the art of mosaics and interpreting the intricate floor pattern, which was inspired by ancient Greek and Art Deco design, Hermès created a cultural collage of porcelain tableware and servingware in elegant grey hues with touches of platinum that integrate with the brand's "H" signature monogram and geometric friezes.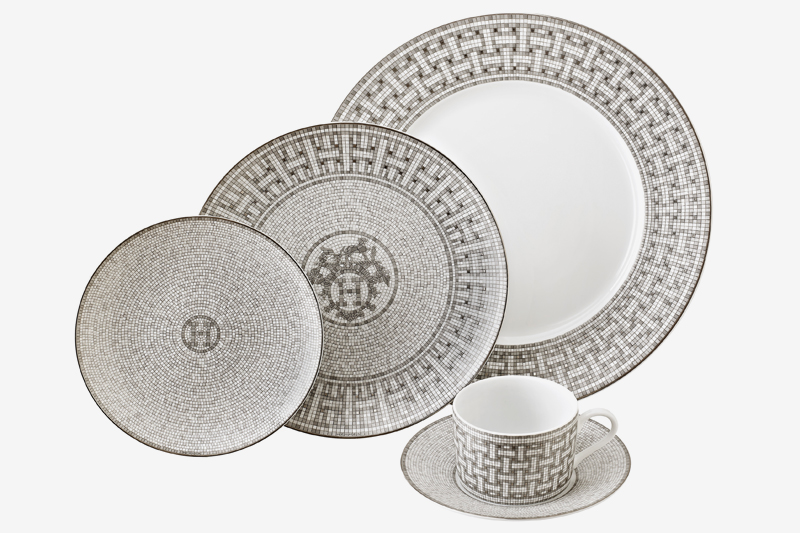 To the post page
Date:23/03/2017 09:13:00
Comments:
The French carpet company, Toulemonde, makes sure that it surrounds itself with the most talented designers, who are celebrated for carpet designs according to diverse schools and modes of expression, so that the carpet becomes the main accessory in home design.
The new collection of carpets offers a fascinating variety of designs created by their gifted weavers through endless hours of perfecting their art, and paying attention to the minutest of details. The 2015 collection reflects a profound understanding of the young generation through its wide diapason of styles: carpets featuring a contemporary graphic look, alongside carpets imparting an ethnic look, carpets with a palette of bold colors and dominant prints, alongside carpets with quiet hues and classic prints.
The carpets are woven using high-tech computerized production processes, while preserving elements characteristic of the art of carpet-weaving and respectful of its age-old traditions. Many of the carpets are handmade, using the highest quality materials, such as silk, wool and cotton.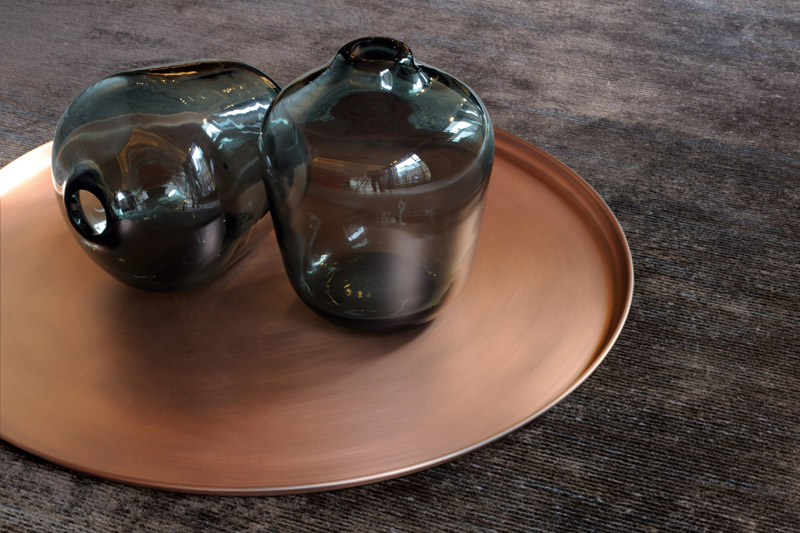 To the post page
Date:23/03/2017 09:14:00
Comments:
Two years after Jean Paul Gaultier broke out of the bounds of the fashion catwalks and launched his first home couture collection, Gaultier is surprising everyone with the launch of his third home couture collection, "Paris So Métis."
Gaultier's avant-garde spirit, which, until recently, he had devoted to haute couture and perfumes, once again, breaks the bounds of the fashion world and holds a fascinating and fruitful dialogue with the world of home couture. This time too, the collection offers upholstery fabrics that create a daring mosaic of prints, shades, genres and original designs.
Gaultier's collaboration with the French home textile brand Lelièvre, which has long become a tradition, crosses all possible genres and creates an unbridled collection of boundless fantasy, merging street art with urban exoticism to create a new visual design language.
Gaultier succeeds in translating his creative muse into an innovative, rich and colorful collection of upholstery fabrics, characterized by this talented designer's familiar bold signature and original designs. The colors of this new collection feature indigo and denim, alongside bold tribal colors and the timeless combinations of black and white.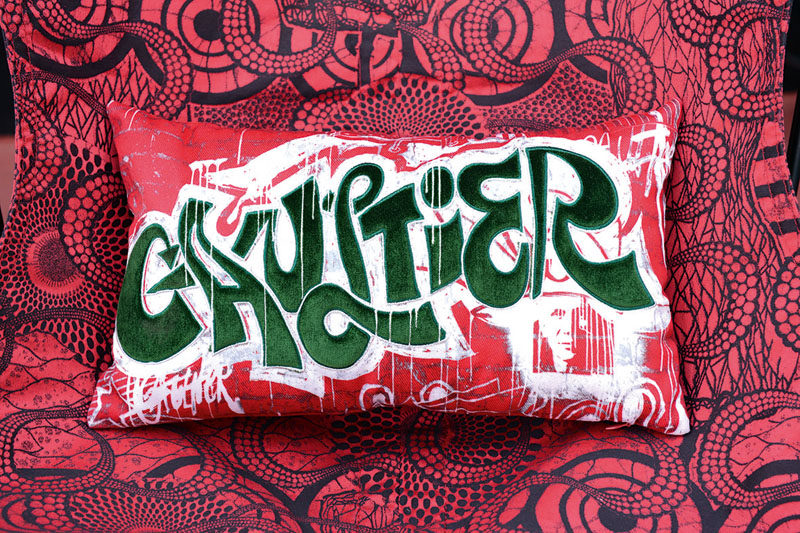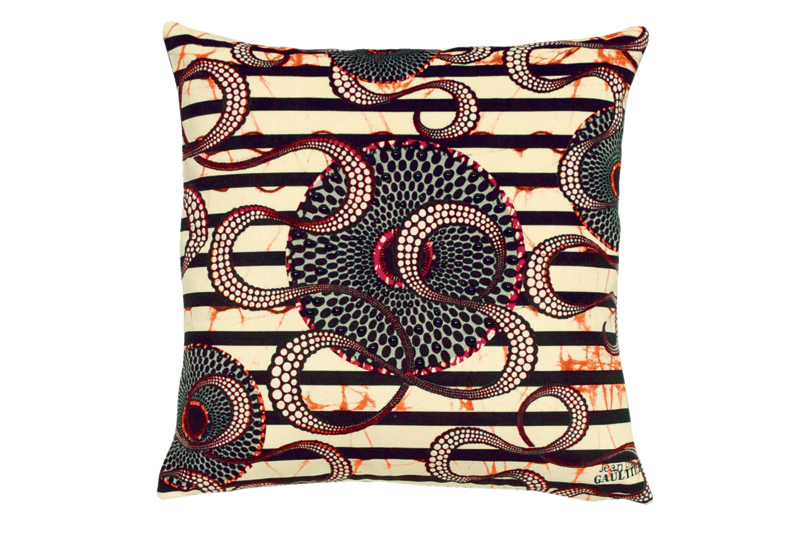 To the post page
Date:23/03/2017 09:19:00
Comments:
At the Hermès fashion house, where their "Kelly" and "Birkin" silk scarves and bags are the most coveted items in the world, they decided to expand the 174 year-old family brand. The fascinating adventure with the Italian fabric design firm, Dedar, produced a home couture collection that includes wallpapers, upholstery fabrics and drapes.
The textile collection includes unique styles of drapes and upholstery fabrics made of silk, printed cotton, Kashmir, wool and linen. Among the spectacular prints, which were inspired by the Hermès famous silk scarves, are the fashion house's famous equestrian motif, as well as royal elephants adorned with precious stones, jungle motifs with tigers, monkeys and birds, and more.
We also offer a unique, fascinating collection of wallpapers, with an astounding variety of original prints, including geometric shapes, stripes, mountains capes, parrots and rare birds.
The Hermès-Dedar collaboration is a partnership based on shared values, including the constant search for excellence and family values.
Price range:
** Wallpapers, starting at
90
NIS
per square meter
** Upholstery and drapery fabrics starting at
850
NIS
per square meter.
The designs are offered exclusively by Renby Home Couture.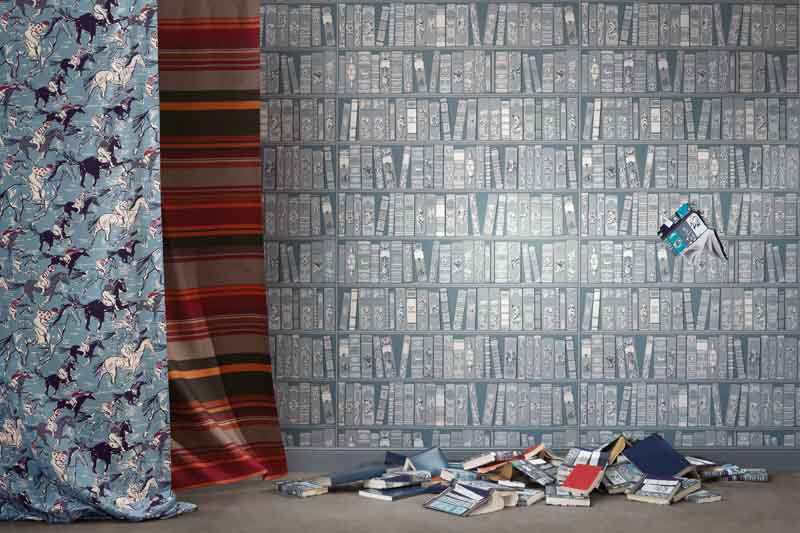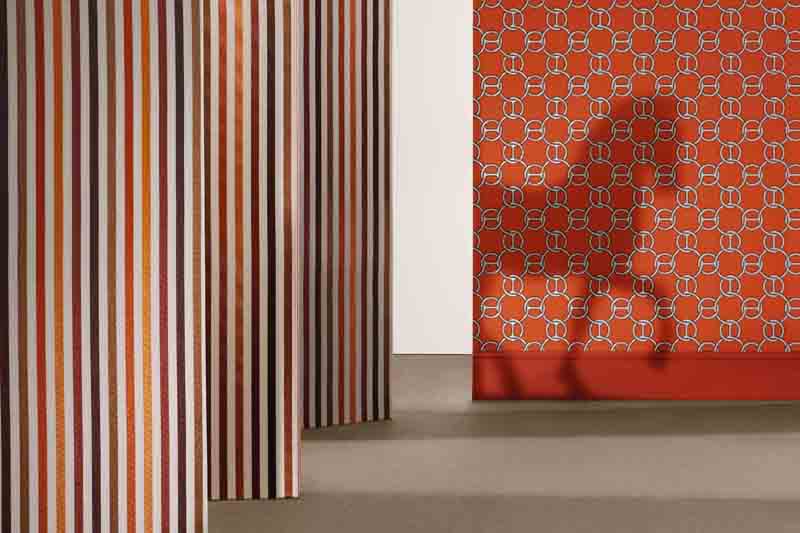 To the post page
Date:16/01/2017 22:56:00
Comments:
Fascinating creative collaboration between the eclectic world of prestigious designer Paola Navone and the legendary Venetian textile house, Rubelli, has created the Dominique Kieffer collection of home couture fabrics
The Rubelli textile brand was created in Venice in 1858 by Lorenzo Rubelli.
The family business, which began by producing reproductions of antique fabrics, continues to innovate and be relevant today too, after more than 170 years and five generations of artistry, while preserving the unique character of Venetian textiles and worldwide acclaim for the extraordinary, superior-quality Rubelli fabrics.
This unique collaboration with prestigious designer Paola Navone explains the unconventional colorful, eclecticism of the new collection for Fall and Winter 2014. Paola Navone juggles a contemporary, colorful, dynamic palette of colors and, with a sweep of her brush, paints everything in hues of freedom and liberty.
This fascinating collaboration between Rubelli, which is steeped in tradition, world-class reputation and expertise in the field of home textiles, and Navone's visionary, free-spirited designs, has produced a collection that is amazing and truly evocative.
The Dominique Kieffer collection features cotton and linen fabrics in greens and blues, alongside elegant tweeds, fabrics with a metallic sheen, and prints evoking a feeling of brush strokes that impart a three-dimensional textural effect.
** Rubelli's upholstery fabrics are offered at Renby Home Couture starting at
260 NIS
per square meter.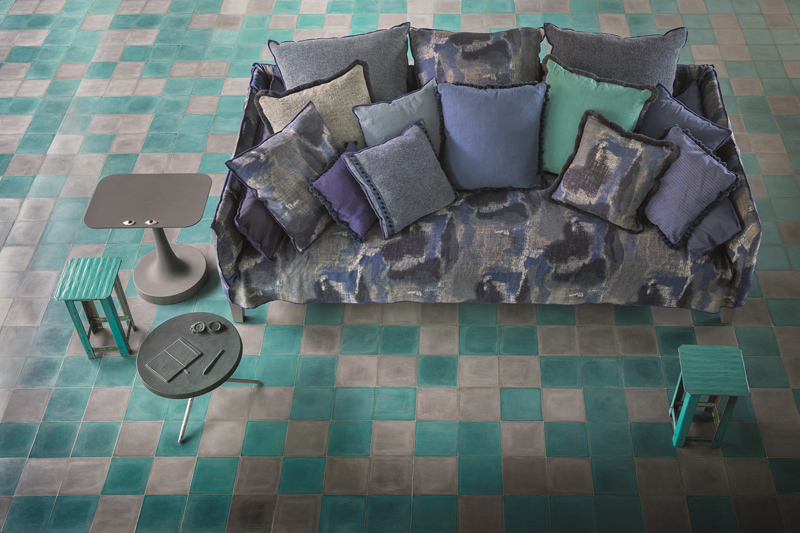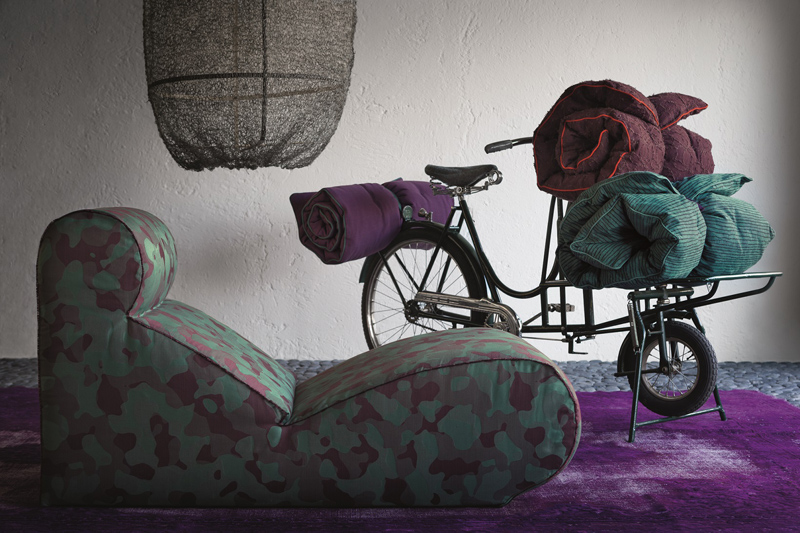 To the post page
Date:16/01/2017 22:49:00
Comments:
לחץ כאן להכנסת טקסט לחץ כאן להכנסת טקסט לחץ כאן להכנסת טקסט לחץ כאן להכנסת טקסט לחץ כאן להכנסת טקסט לחץ כאן להכנסת טקסט
To the post page